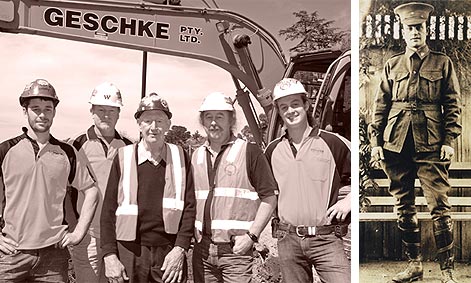 The origins of the Geschke family go back to Germany with the earliest German/Australian descendent travelling to South Australia in 1849.
Brian Geschke's father, Charles (Carl Rudolph) Geschke was born in Richmond and gained employment in the iron foundary division of Galliers and Klaerr based in St Kilda.
Carl enlisted in the Australian Infantry Forces (AIF) during The Great War and served in an artillery division in the trenches in France and Belgium. He sustained shrapnel wounds and after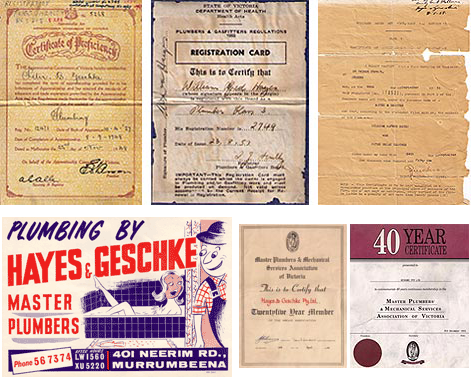 hospitalization he returned to the front line. He never spoke to the family about his wartime experiences saying they were just too horrific. After the war Carl returned to work at Galliers and Klaerr.
Carl's son Peter Brian Geschke was born on 10th April 1927. After attending Caulfield Technical School he began a plumbing apprenticeship with Galliers and Klaerr. In 1951 Brian left Galliers and Klaerr as he felt the company was more interested in making iron foundary products than plumbing.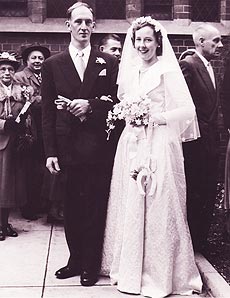 Brian started a plumbing business (Hayes & Geschke) with a partner, William Alfred Hayes.
The business started general maintenance and small commercial and industrial contracts and operated in the Ormond area.
In this period Brian also became a night school welding instructor at the Royal Melbourne Technical College (RMIT). The company took pride in becoming a member of The Master Plumbers and Mechanical Services Association on 18th April 1955.
In 1962 the company moved to 401 Neerim Road Murrumbeena. This is a picture of 401 Neerim Road in about 1910.
These pictures are of some items of interest in this period. Purchase of 1st truck was a Morris.
Geschke workforce pouring concrete at Brians house with son Steve at the centre of attention.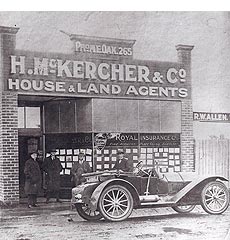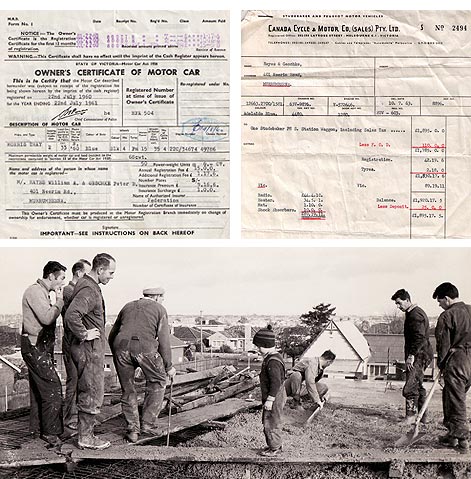 The business grew in size to gain the capacity to undertake larger commercial contracts and was incorporated as a proprietary company "Hayes and Geschke Pty Ltd" on 5th July 1966. Some of the builders site personel referred to the company as "Haste and Guesswork" but we think this was unfair.
Bill Hayes passed away later that year and Brian purchased Bill's half of the company from Bills wife.
Brian placed a greater emphasis on larger commercial work over the next few years and undertook some significant projects including the Monash University Union Building, PLC school in Burwood and Mitcheltown Winery.
Jack Dent was a site plumbing foreman for many years with the company and contributed greatly to the education of the plumbing apprentices. Jack particularly had an influence with the knowledge he bestowed to Steven, John and in later years Gareth. Jack and his wife Jan are held in high regard by the Geschke Company and families. Jack continues to contribute to the industry after his retirement and is helping train apprentices at Holmesglen TAFE today.

Brian acquired his powder monkey – explosives licence and used it extensively in excavation in rock and demolition of septic tanks.
Sons Steve and John were impressed whilst doing work experience that you could go to a project and watch gelignite and fuses get inserted into underground concrete structures or reefs or rock and then apply the blasting matt and detonate the explosives and …..get paid !!!!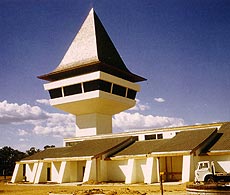 In 1972 Steve Geschke, Brian's eldest son, started his apprenticeship with the company.
Steve had always wanted to be a plumber "like Dad" since the day he could walk and after his first day aged 6 years old at East Bentleigh State Primary school prep class Steve came home disillusioned with the school as they hadn't taught him any plumbing!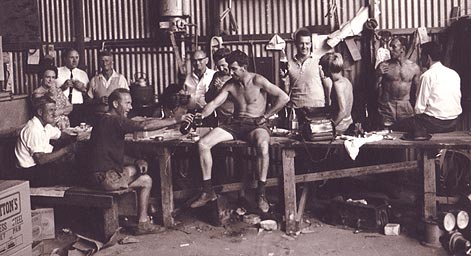 In 1974 John Geschke, Brian's second son, also started his apprenticeship with the company. Johns apprenticeship was completed with the added achievement of winning the Andrew Letten Gold Medal for the best plumbing apprentice of the year. This award included the Kembla Travelling Scholarship and John Represented Victoria as the host state.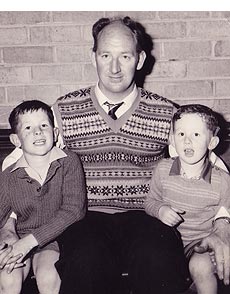 In 1982 the Company changed its name to "Geschke Pty Ltd" to accommodate the future direction with both sons now actively assisting in the running of the family business.
In this period the company undertook one of its largest projects at Monash Medical Centre incorporating the Prince Henry Hospital relocation. This $7 million contract incorporated manually drawn shop drgs and during the project Geschke Plumbing developed ACAD shop drawings abilities which we continue to employ today. In 1989 Brian retired from the company and Steve and John became joint owners.
Sadly Peter Brian Geschke passed away in December 2010 but our one consolation is that his genetic code is firmly embedded in the current generations.
In September 1989 Gareth Dickson started his apprenticeship with Geschke Pty Ltd, once that was completed he spent the next period working as a plumber and a site foreman. Gareth joined Stephen and John as a partner in 2009.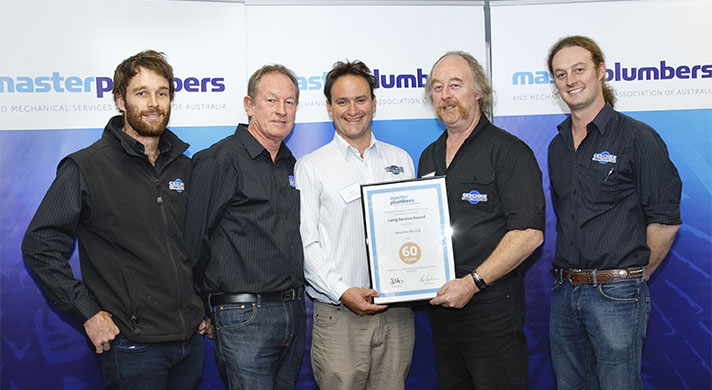 John Geschke's son David started his plumbing apprenticeship on 12th December 2001. David is currently working on tendering and project administration. Steve Geschke's son Mark started his plumbing apprenticeship on 16th January 2006 and is currently taking onsite supervision duties. In 2008 the Association of Hydraulic Services Consultants Australia AHSCA invited Geschke Pty Ltd to become a Commercial Plumbing affiliate member which was accepted with pleasure.